JOIN SCLRR
If you live in Los Angeles, Orange, or Ventura County, in a coastal community of Santa Barbara County between Goleta and the Ventura County line, or in the southwestern corner of San Bernardino County in Upland, Chino,
Chino Hills, Rancho Cucamonga, Victorville, Apple Valley or Hesperia, please consider joining our team of Lab Rescue volunteers! We need people who are able to foster a dog in their home and/or who would like to homecheck prospective adopters, then help match their approved families with the Labs best suited for them.
Please note that for insurance and liability purposes, you must be at least 18 years of age to become a volunteer with SCLRR.
COVID-19 ADVISORY: WHILE WE KNOW PEOPLE ARE LOOKING TO HELP ANIMALS DURING THE COVID-19 VIRUS OUTBREAK, SCLRR IS NOT IN NEED OF SHORT-TERM VOLUNTEERS. WE ARE ONLY ABLE TO ACCEPT VOLUNTEER APPLICATIONS FROM INDIVIDUALS WHO WILL BE ABLE TO COMMIT TO HELPING US FOR AT LEAST ONE YEAR. We thank you but ask you please not to fill out a volunteer form unless you are prepared to be an active volunteer for at least a year. PUBLIC ANIMAL SHELTERS, HOWEVER, ARE looking for temporary foster homes. Thank you again, and stay well.
Please complete the online form (by clicking the link below) and one of our volunteer coordinators will be in touch with you soon. We look forward to working with you.
Important Note: Please do NOT use a cell/smart phone or a tablet device to complete your volunteer form as their use often causes entry errors; you must use a PC or laptop computer to complete the form.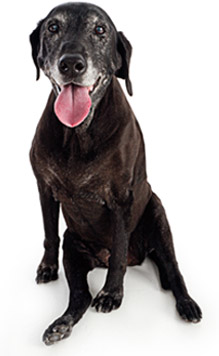 CLICK HERE TO APPLY TO VOLUNTEER!
If you are under 18 years of age, you can still help the Labs in some other way, such as asking that donations be sent to SCLRR/Lab Rescue in lieu of birthday gifts, or perhaps by organizing a fundraising or blanket drive at your school. That kind of help would be much appreciated by the Labs. See Other Ways to Help for more info.