HERE ARE OTHER WAYS OF DONATING TO HELP THE LABS:
SHOP STORES ONLINE THROUGH iGIVE
SHOP OVER 1,000+ stores online through iGive, and a percentage of your purchase(s) will go to Lab Rescue. Go to iGive.com to register, and Southern CA Labrador Retriever Rescue will automatically be your chosen charity.
eScrip Shop Online Mall & Dining Rewards Network
Visit eScrip.com and sign up to donate to SCLRR through online purchases and by dining at neighborhood restaurants. SCLRR's Group ID# at eScrip is 500001264.
LINK YOUR PREFERRED SAVINGS CARDS AND CREDIT CARDS TO DONATIONS FOR SCLRR
Many supermarkets, other types of chain stores, and credit card firms will link your preferred savings cards to SCLRR and donate a portion your purchase price to SCLRR at no cost to you.
Ralphs
Link your Ralphs Card to SCLRR. (OTHER CARDS, please inquire with the applicable store or credit card firm).
Important Note for Ralphs customers: Each SEPT 1st, you need to Re-register at https://www.ralphs.com for their new 1 year term. Sign into your Ralphs account, click on your name in the upper right hand corner to get to your "Account Summary" page. Edit your info as needed. Then, at the bottom of the page, click "Community Rewards-Enroll." In the Search box for "Find Your Organization," type Southern California Labrador OR simply type our organization's number UH826, then click "Search." When our group's name comes up, be sure to SELECT the RADIO BUTTON next to it—then click "Enroll" to complete the process.
PAYROLL DEDUCTION/EMPLOYER MATCHING
Many employers offer payroll deduction programs for donating to charitable causes, and some also offer matching donations. Please ask your company if they have such programs.
ESTATE PLANNING—INCLUDE A DONATION TO SCLRR IN YOUR WILL OR TRUST
Please provide the following information to your estate planner: SCLRR is recognized as a 501(c)(3) non-profit organization. Our Taxpayer ID Number is 33-0788621. We are completely dependent on donations. Since we have no paid staff, all contributions are put toward caring for the dogs. We appreciate all donations, both large and small!
GOODS
SCLRR can always use large wire folding crates that are CLEAN and in GOOD condition. We also will accept NEW dog beds and NEW dog toys. If you have these items to donate, please contact us. Your donations are tax deductible and SCLRR will be happy to provide a receipt. Sorry but we cannot accept rigid crates such as Vari-kennels, nor any leashes, collars, used dog beds, or used dog toys.
DONATIONS OF VEHICLES?
SCLRR has no affiliation with any company that claims to donate a portion of a car's resale proceeds to charity. If you do sell your vehicle, however, the Labs would love it if you donate a portion of the proceeds to SCLRR yourself. 🙂
MORE WAYS TO HELP
[unformat]
Host a party (birthday, holiday, etc.) and ask for donations by check or by PayPal to SCLRR in lieu of gifts. Instructions how your invitees can let us know they made a donation in lieu of a gift may be found at Donate Now
Donate unused gift cards or credits to SCLRR.
Organize a drive to collect new or gently used blankets and towels. Children love such drives, and it's a great way to get them involved in charity work. We would be happy to help in any way!
Donate unexpired medications and joint/fish oil supplements.
Donate Large and X-Large WIRE dog crates, UNOPENED bags of quality dog food, and NEW dog toys.
Do you want to host a Lab fundraiser at your place of business? We would love to talk with you!
Check and see if your company offers an employee donation and/or matching program. This is a fantastic way to maximize your contributions to SCLRR. Attention current Lab Rescue volunteers, does your company award grant dollars to non-profit organizations in recognition of your volunteer hours?
Do you have relationships with companies that are looking for organizations to support? Contact SCLRR and we can work together!
Do you have photography skills? SCLRR would love to host a dog photography event and raise money by selling pictures.
Donate tickets for concerts or sporting events for one of our raffles or silent auctions.
Share your entertainment, radio or broadcast industry connections and help get the word out about SCLRR!
Contact SCLRR if you know of a grant or an award for which we might be eligible.
[/unformat]
If you have ideas, please don't hesitate to contact SCLRR. We love creative ideas! And, of course…
YOU CAN DONATE YOUR TIME—VOLUNTEER
We always welcome new volunteers! Of course, we need people who are willing and able to foster a dog in their home FOSTER REP. But we also need volunteers to homecheck prospective adopters, then help match those families with the Labs best suited for them FAMILY REP. You can apply online to become a Lab Rescue volunteer.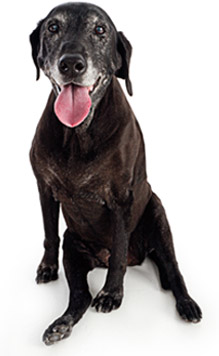 CLICK HERE TO APPLY TO VOLUNTEER