OTHER WAYS TO HELP
SCLRR is an all-volunteer, non-profit organization. We love new volunteers and there are many ways to help! We are always, and most urgently, in need of good foster homes! Many of the volunteers who foster SCLRR Labs in their home say it is the most rewarding volunteer work they have ever done. If you are unable to foster, there are other ways to help SCLRR save Labs, including: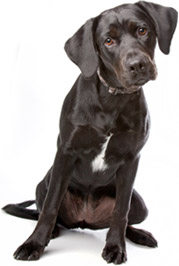 Homechecking families
Helping approved families find dogs
If you are interested in volunteering for SCLRR, AND you live in Los Angeles, Orange, or Ventura County, in a coastal community of Santa Barbara County between Goleta and Ventura County, or in the city of Chino, Chino Hills, Upland or Rancho Cucamonga in the southwestern corner of San Bernardino County, fill out the application here and we will be in touch. Again, you MUST live in one of the five above counties in which we operate in order to become a volunteer with SCLRR.
COVID-19 ADVISORY: WHILE WE KNOW PEOPLE ARE LOOKING TO HELP ANIMALS DURING THE COVID-19 VIRUS OUTBREAK, SCLRR IS NOT IN NEED OF SHORT-TERM VOLUNTEERS. WE ARE ONLY ABLE TO ACCEPT VOLUNTEER APPLICATIONS FROM INDIVIDUALS WHO WILL BE ABLE TO COMMIT TO HELPING US FOR AT LEAST ONE YEAR. We thank you but ask you please not to fill out a volunteer form unless you are prepared to be an active volunteer for at least a year. Note that PUBLIC ANIMAL SHELTERS are looking for temporary foster homes. Thank you again, and stay well.
Fundraising for Lab Rescue
You need not submit a volunteer application if you'd like to help fundraise for the Labs. Just email us with your ideas and/or plans.
Thanks for the support!