Girona
Summary: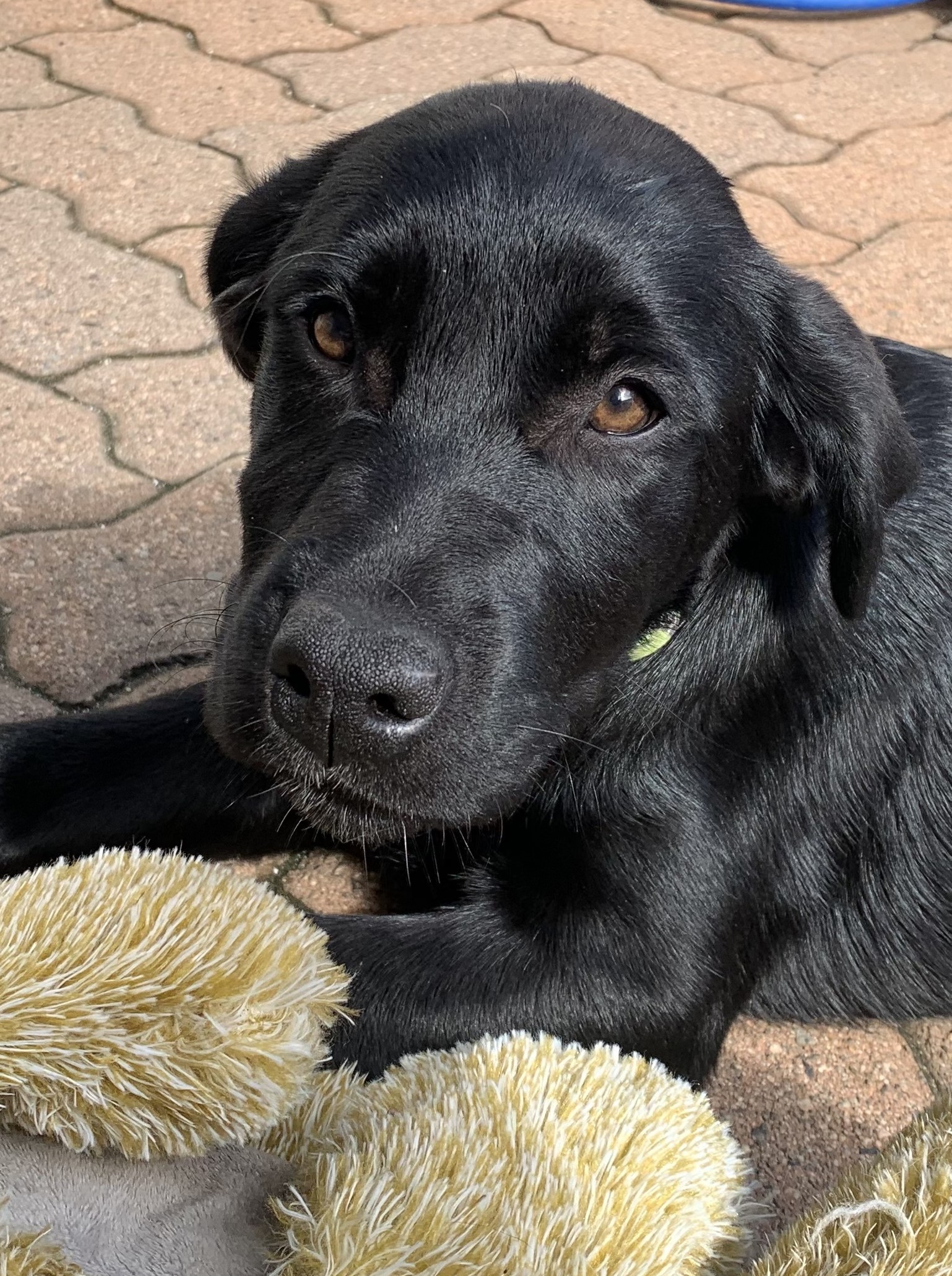 Taken in: 2023-03-08

More detail:

2023-03-17: Hello everyone,

My name is Girona, and I'm a 4 months old female black lab mix looking for my forever home! I am about 28 lbs at this time. I have a beautiful coat, perfect teeth, and nice clean ears.

I'm at my foster family right now having tons of fun and learning how to be a good puppy. My typical day is wake up, eat, play, play, play, nap, repeat. I love soft toys and sticks to chew. I am a love and will cuddle up anytime. I am smart too - I learned how to use the doggie door from my older foster sister really quickly and I go out to do my business. Here at my foster house, I live with 3 other dogs, some kitties and chickens and we are all good together.

My foster mom thinks that I would love to have another doggie in the home to keep me company and mentor me as a bonus! I would also like the companionship and follow the lead well.

I do like to get into plants, I don't know which ones are not good for me, so my forever parent will need to know. I correct easily too. I want to please. I love laying in the sun, glad I was born in California.

I had my shots already but SCLRR will not spay me because I am too young for that so you will have to do it later on when I get a little older.

Please contact your family rep if you'd like to meet me! A sweet girl like me is not going to last too long.
---
If you are interested in making this Lab part of your family, please contact your SCLRR family representative. If you have not yet applied with us, please submit an online application to adopt; an SCLRR volunteer will then contact you. Please note that your homecheck must be approved in order for you to be put in touch with the dog's foster home.