Jenny Joy
Summary: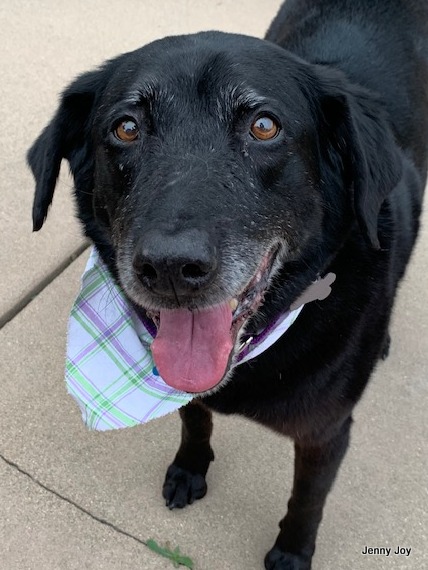 Taken in: 2021-04-20
More detail:
2021-05-03: Introducing Jenny Joy or as her fans like to refer to her 'J-Slow'. She is a about 10 years young, healthy and looking for adventure! She weighs about 70 lbs.
Before Jenny Joy came to SCLRR she was in a less than desirable place and did not have the opportunity to experience many things that a dog of her age should have. Many 'firsts' have come while in foster care, sleeping inside, swimming, going on walks etc…. p>
Jenny is adapting well, she is a bit timid but warms up quickly. She is dog, cat and other critter tolerant. Jenny is in a foster home with other dogs but has not learned to play yet.
She walks great on the leash and does not pull or chase lizards. She doesn't really care to go meet other dogs on walks, just minds her own business. Not barking at them either. She is getting in at least a couple of miles in a day and continues to get stronger and seems to enjoy her walks.
Jenny is low energy hence the nickname J-Slow. She happily spends her day strolling in the backyard or relaxing on a dog bed while deep in thought. Jenny will be a loyal companion and friend if you are ready to provide this sweet girl a proper dog's life. She would do best in a calmer environment and home.
If you are interested in giving Jenny Joy a forever home, please contact your Family Rep ASAP.
---
If you are interested in making this Lab part of your family, please contact your SCLRR family representative. If you have not yet applied with us, please submit an online application to adopt; an SCLRR volunteer will then contact you. Please note that your homecheck must be approved in order for you to be put in touch with
the dog's foster home.