SCLRR is pleased to present Jakey.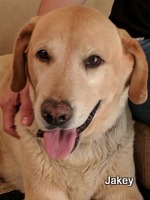 2017-09-28: Hi! My name is Jakey and I'm a young 10 year year old. I weigh about 80 lbs. I feel and act like I'm 6 or 7 since I love to run on my daily walks. I usually run a block and walk a block, I'm a perfect companion for a human who is a run/ walker.
I get along with my foster sister who is a small terrier. She likes to bark at me but I just ignore her barking. When we go for walks she doesn't usually bark at me, we walk calmly together.
I love to play fetch with my ball and stuffed toys. I enjoy family BBQs and playing with my people kids and grown ups.
When I feel like having my own time I enjoy sleeping on my cool couch bed, gnawing on a bully stick or beef bone and wriggling on my back to scratch it.
I love people both big and small and other furry friends. Oh a shout out to my DR. Rigatoni in West Hills. He did not charge me for my wellness visit and I lost 3 pounds due to my new healthy lifestyle. I have 3 pounds to go!
BTW I got to experience the new DIY dog wash facilities, very fancy! I felt like a new guy. 🐶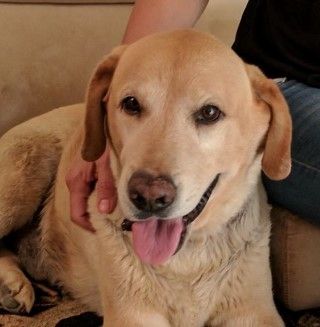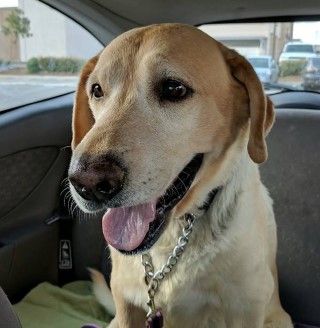 ---
If you are interested in making this Lab part of your family, please contact your SCLRR family representative. If you have not yet applied with us, please submit an online application to adopt; an SCLRR volunteer will then contact you. Please note that your homecheck must first be approved in order for you to be put in touch with a dog's foster home.